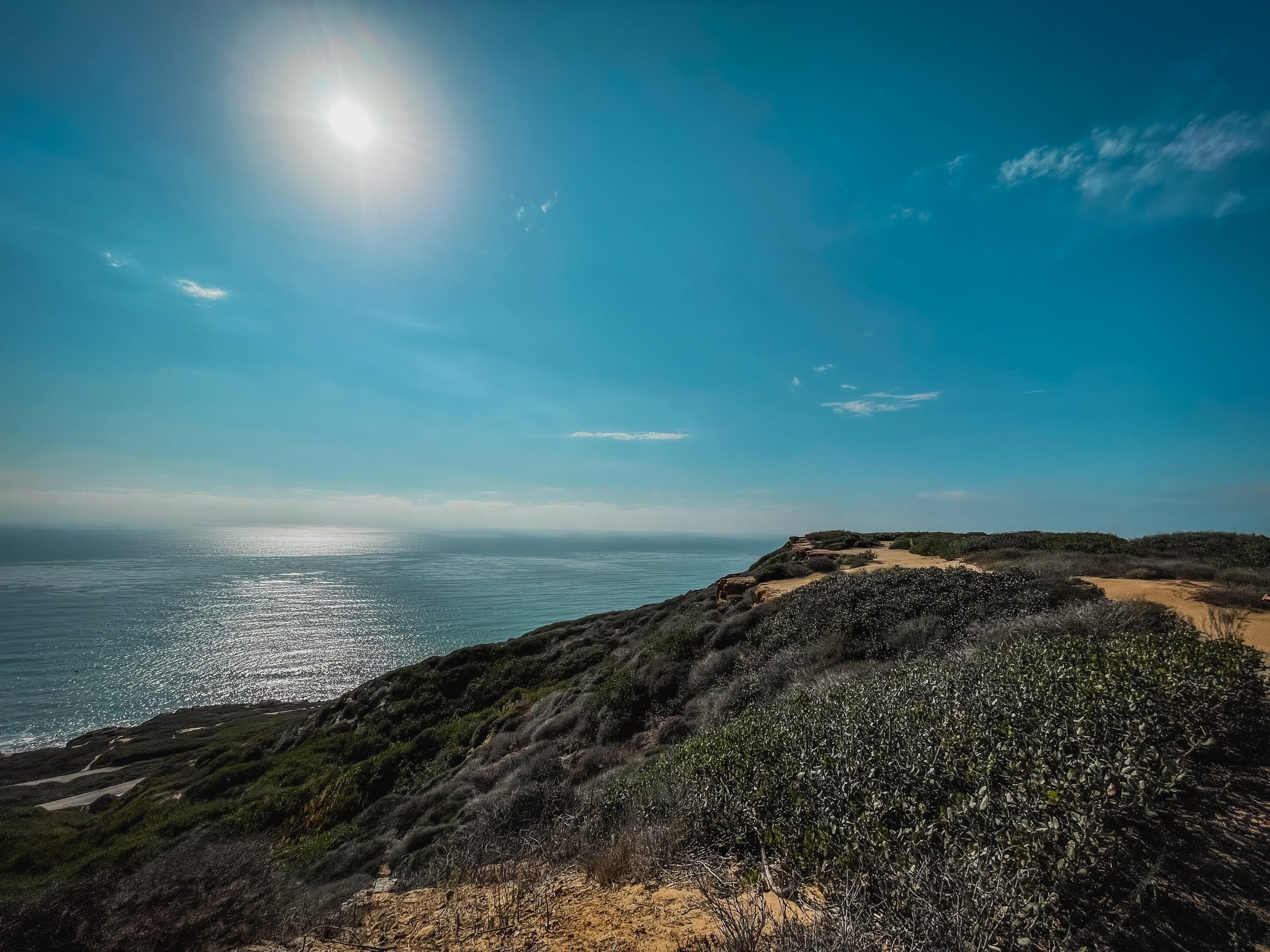 Cabrillo National Monument – San Diego, CA
September 2, 2022
This International Dark Sky Park is the smallest in Virginia. It isn't a huge park or a destination on it's own during the day. But it is a wonderful piece of the puzzle to an engaging itinerary in the Blue Ridge Mountains.
This small local park is 7.3 acres located just down the road from Washington, Virginia. There are a few areas of open skies in the park, but since this is a smaller park, they are not huge wide expanses. It's everything you'd expect and enjoy in a local park: a unique castle playground, hiking, tennis court, a fitness course and pavilion with tables and restrooms
If you are staying in the area then visiting at night to take advantage of the night time star gazing events would be where this park really shines.
There is so much to do and see in the Shenandoah area. I think adding this park as a lunch stop after visiting the town of Washington, VA and before heading to some of the local wineries would be a delightful day.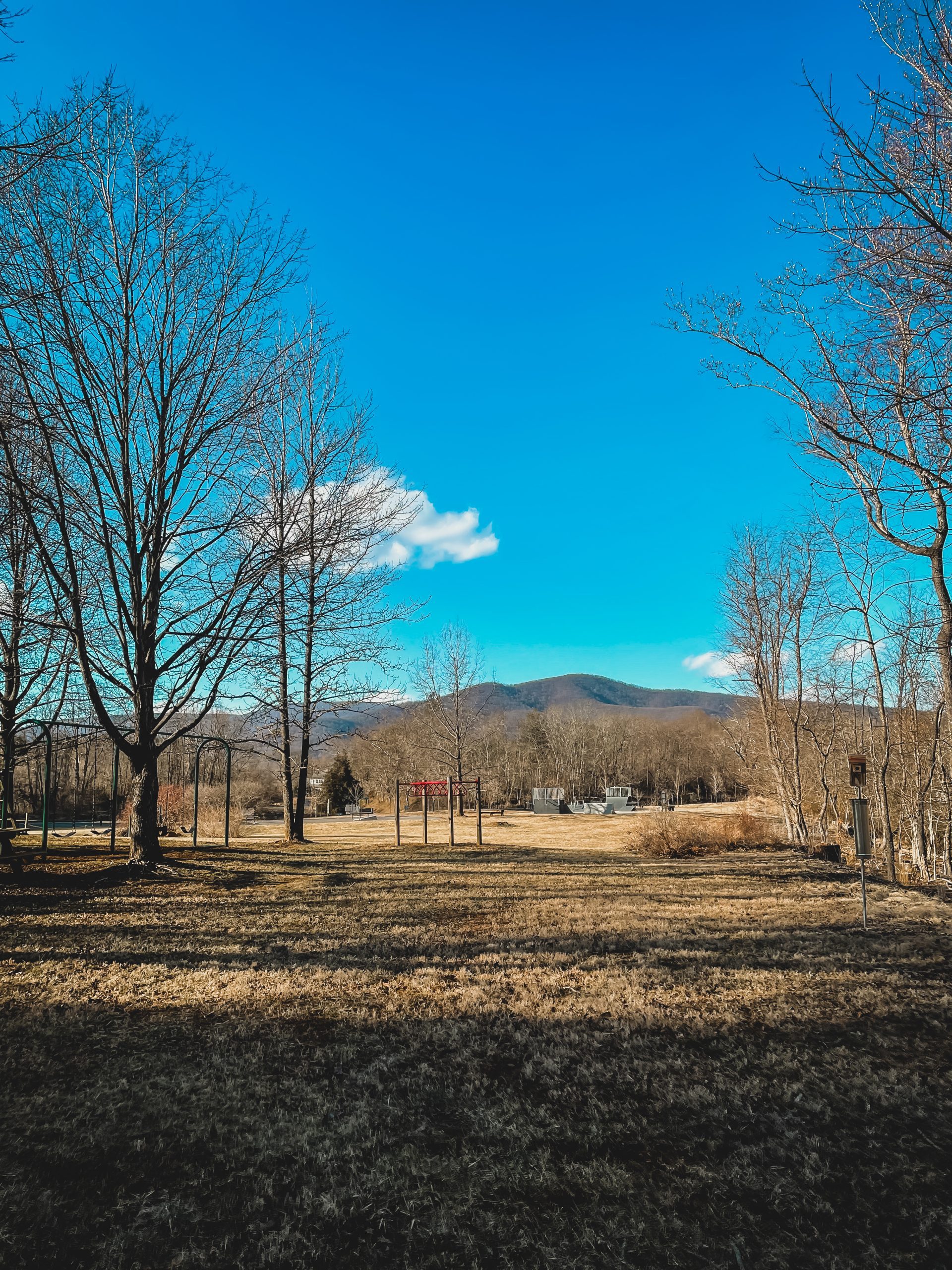 So, what should you visit nearby?
We drove here from Maryland in February with the plan of eating our food from Patty O's at the park. There was a few issues with my plan...
1. It was February. As much as I wanted to get out of the house on the first day that it was just over 50 degrees. Eating outside on a very windy day... that proved colder then expect with the wind chill... was just not very pleasant.
2. There is no dependable cell service in Washington, VA. I didn't realize this and my orginial plan to meet up with my folks after they called to let me know they'd arrived in town did not work out. So, I ended up sitting outside of Patty O's drinking my coffee in a bright red coat for them to find me.
However, I did still have a good time. Patty O's is a café and bakery in Washington owned by Patrick O' Connell. You may have heard of his other property, the Inn at Little Washington. The Inn is the first and only 3-Star Michelin restaurant in the Washington DC metropolitan area.  I definitely could not afford a meal at the Inn, but I wanted to try his food from Patty O's and, after I got over paying what I did for the avocado toast, I will say it was the best avocado toast I have had with a wonderfully vinegary sauce and worth the money. It also came with some pretty amazing French fries. 
The Inn also has culinary gardens that can be explored for free. This was part of my original plan. But, as I mentioned due to lack of cell service we did not really get to wander the town. We did visit the livestock field. We learned about the Clun Forest Sheep and how their milk has the highest butterfat concentration of any sheep breed.
At the park, there was a good time had by my toddler exploring the castle playground and the smaller more typical playground adjacent to it. My folks and I enjoyed being able to eat lunch at the covered pavilion. Flush toilets available there was nice to have, something not available at all local parks.
All in all, I would recommend you stop at this park and explore a little. It is a wonderful stop to have a meal and let the kids run around.
This park is adjacent to so much in the region. The small downtown of Washington, VA is just down the road.
Sperryville is just a short drive away. The town has events throughout the year including a Rubber Duck Race in April called SperryFest. There is also a tasty pizza kitchen there: Rappahanock Pizza Kitchen. And Sperryville serves as a gateway town to Shenandoah National Park
So get out, enjoy the Blue Ridge Area and make a day (or more) of it.