The easiest place to find all our merchandise is our Etsy Shop!
---
But before you go, learn more about what the shop has to offer below.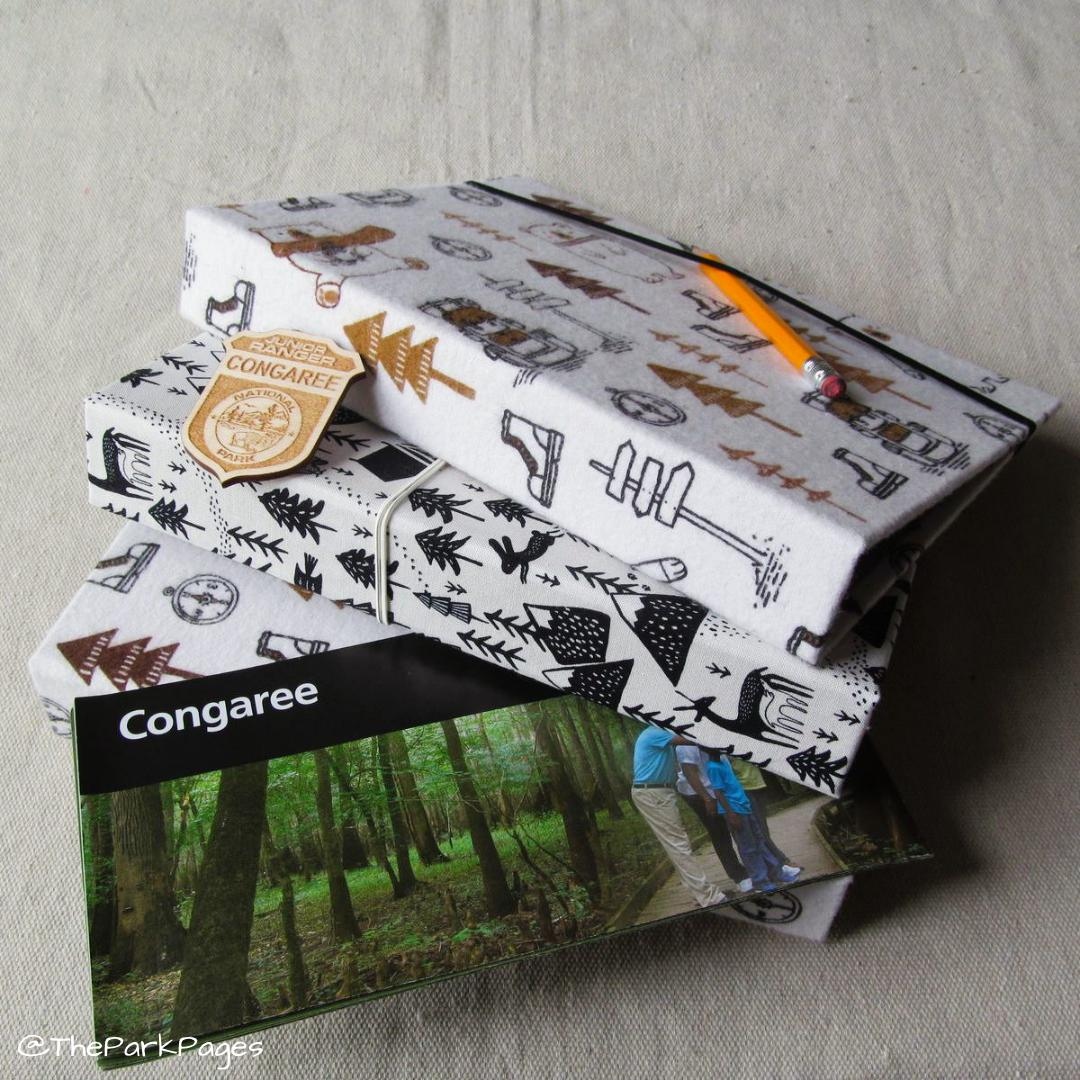 Bespoke Exploration Journals
Heirloom Quality Park Exploration Journals. Perfect for collecting park stamps and recording memories.
~ Our journal system is meant to be fully customizable to how you explore parks. You pick the style of page and the binder print and what park checklists to include. You fill in the park names as you explore. Don't be tied to state or national parks. Feel free to mix and match! And because this is a binder, you can reorder the pages anytime you want and you can expand the journal as you explore more parks. Truly the most custom recording experience out there for the park explorer. ~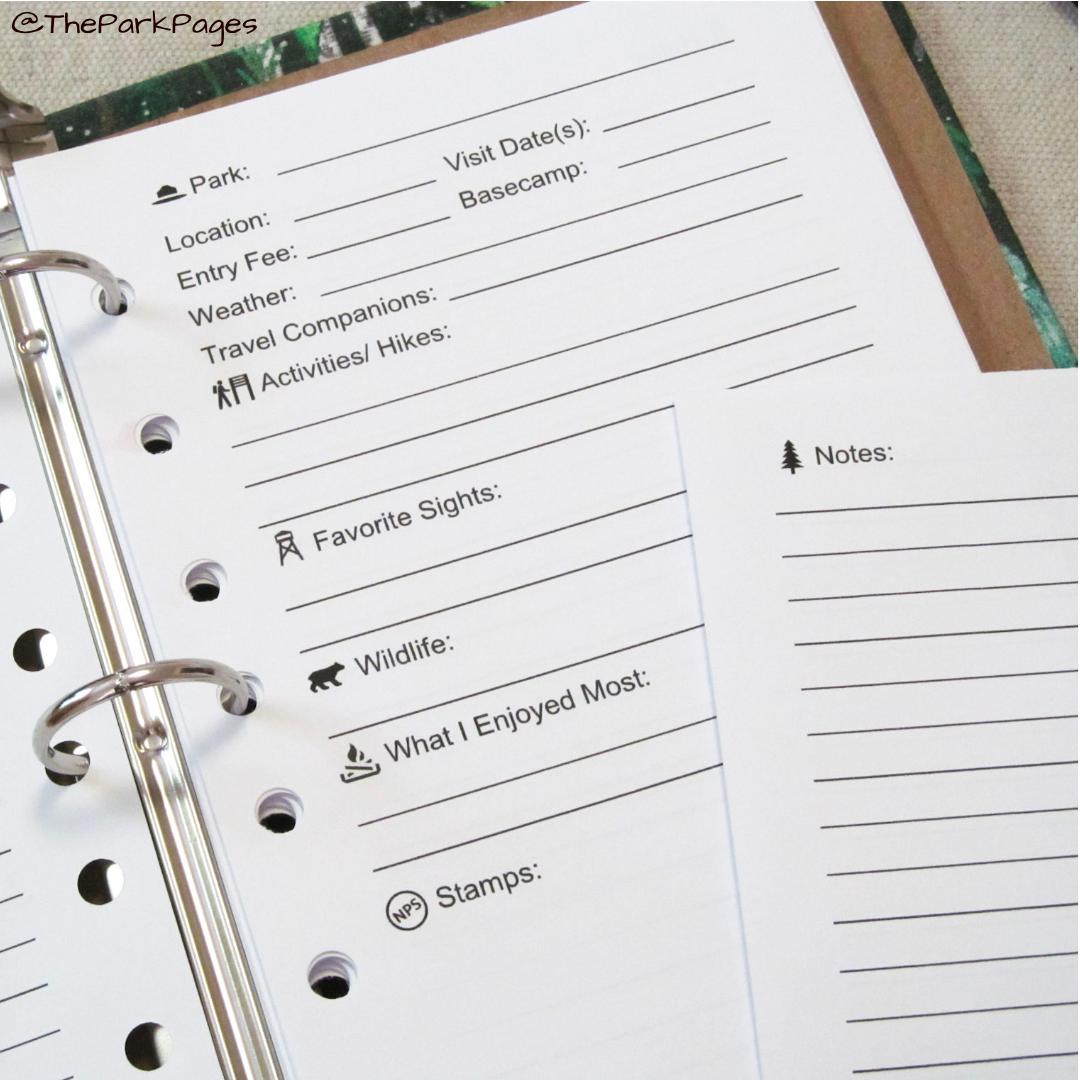 Interior Pages
Our Park Pages work with most 3 or 7-ring mini binders including the Explorer Edition 7-ring binder of the National Park Service
~ A lot of love goes into crafting the handmade binders sold in our shop. However, we also wanted to offer a more economical option, so the pages are available on their own here. Since they can be paired with most 3 or 7 ring binders you can select a binder you love from anywhere at your price point. ~
Reasons to purchase the pages on their own:
1. You want our journal pages for your National Park Service Explorer Edition Binder.
2. You like our Park Pages but want to pick your own binder.
3. You just need more Park Pages!
Even more goodies for Park Enthusiasts
It started with our Park Pages Collection, but it didn't end there.
We've expanded our offerings beyond our featured Park Pages Collection. Now we offer other park themed gear ranging from stickers, to mugs and beyond. True to our named, we embrace all parks Big & Little!
FYI If you ever see a graphic we offer and would like it on some other form of park gear be sure to message me! Our print-on-demand supplier offers a range of options and we can let you know if we can make your request happen!