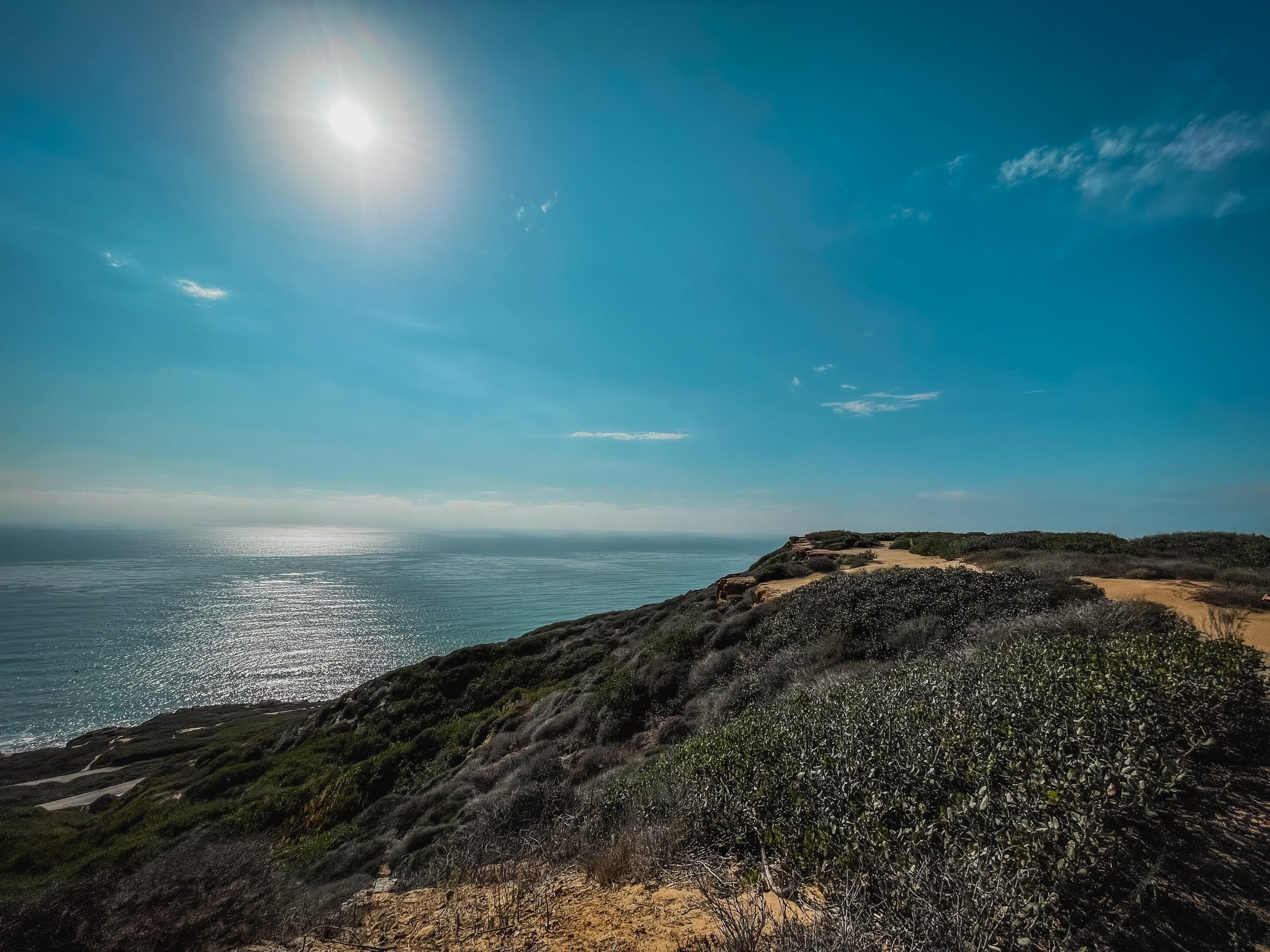 Cabrillo National Monument – San Diego, CA
September 2, 2022
So why an outdoor inspired Easter basket?
I just love the changing seasons. Especially moving from winter into the warmer spring weather. All I want to do is get outside and enjoy it before brutal summer temps set in. I see the Easter basket as a great excuse to introduce some fun outdoor themed gifts to my little one that'll encourage her to get outside alongside me!
What's so cool about a vernal pool?
Vernal pools are also known as spring pools. Each spring they are filled by rain or snow melt and only last until they dry up in the summer heat. Several species of wildlife, especially amphibians, like salamanders and frogs depend on these sanctuaries for breeding. Since these bodies of water are temporary with no inlet or outlet some egg predators, such as fish, don't live here. So when amphibians breed and lay their eggs here they stand a better chance. 
Since vernal pools are such a quintessential spring occurrence, they make perfect sense as an outdoorsy Easter basket theme.
Check out the suggestions below for a vernal pool inspired Easter Basket!  
The Basket
This adorable basket from Scout and Bean would definitely stand the test of time better then one of those woven wood baskets. It's gorgeous, classic and this colorway is called Neon Tadpole. How perfect is that!
Cute Stickers
Adorable stickers for your little explorer will get your little bunny hopping to get outside. (What kid doesn't love stickers?) Pick up these in our Etsy Shop for Big and Little Parks!
"The Bog Baby" Book
This sweet tale is about two young sisters who go fishing in a magical pond and find a bog baby. The pond is seasonal... so it seems like a vernal pool to me! They decide to take the bog baby home as a secret. Eventually they learn that wild creatures, no matter how cute and sweet, belong in the wild. FYI this book is a standard size book and may have trouble fitting in an Easter basket. But, I'm sure the Easter Bunny can find a way to include this lovely story.
Frog and Toad Stories
Frog and Toad stories are so simple, good and kind. We've been reading them lately at home and they are such low stress and no-anxiety stories. Perfect little short stories about friendship for bedtime. Can't recommend them enough. I've included a link to one of the many book options below.. . but really any will do.
Frog Bath Toy
You're going to see quite a bit about frogs in this list... but we love frogs. Not going to apologize for that. We bought these little guys and the babies fit great on the lily pad in item number 4. My one qualm with these is that I'm not a big fan of bath toys that let water in and are hard to clean out. These are in that realm.
Water Lily Bath Toy
Okay... so the above froggies got to live somewhere and this lily pad is super cute. I also really like Oli & Carol's bath toys because they don't have holes. So, I don't have to worry about what might be growing inside.
Camelbak Jumping Frogs Water Bottle
Look at these adorable frogs puddle jumping in the spring rainshower. We've got this water bottle and let me tell you... it is super cute! I've purchased many a children's water bottles trying to find a non-leak, easy to drink out of option. Camelbaks have become my go to. Occasionally they may drip a little if left on their side, but not much and I'm not afraid to throw them in a bag. And the prints are just so cute. In fact there's a stargazing bunnies that look super cute too.
Looking for more Vernal Pools themed fun?
1. Check out a local event this spring at a park near you! If you're in Virginia near Sky Meadows State Park, they will be having a Vernal Pools Adventure Event on March 29, 2023. 
2. Nature Cat has a great episode called Vernal Pond, if you can find a place to watch it. Here's a clip of it on PBS kids!
3. Backyard Ecology had a fantastic podcast on Vernal Pools featuring Tom Biebighauser, Founder of Wetland Restoration and Training LLC. He was a fantastic guest.
A Special Thanks
I'd like to leave a special thanks to Johnnpas on Pixabay for use of the frog image at the top of this page and StockSnap on Pixabay for the lily pad image in use at the header.